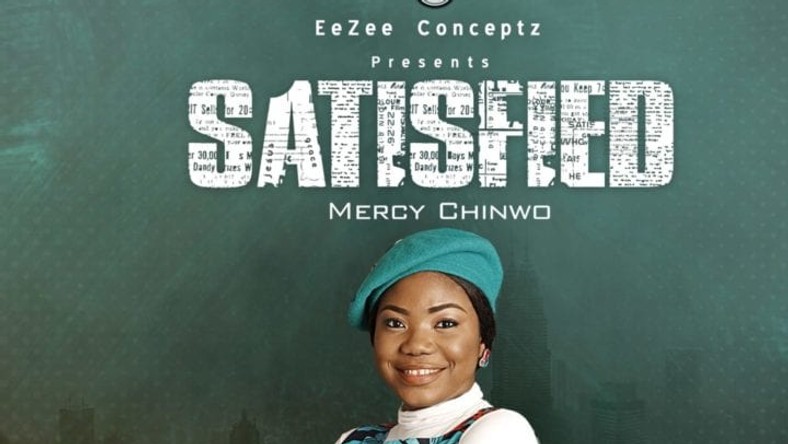 With an increased potency to her resonant hooks and backing vocals, 'Satisfied' might just produce way more hits than 'The Cross: My Gaze.'
In 2019, she was the 10th most-streamed Nigerian artist on YouTube. Her performance at 'The African Praise Experience' at House on The Rock on August 2, 2019 has two million views on YouTube.
Satisfied might only be the sophomore album of this winner of the 2011 edition of Nigerian Idol, but she is already a superstar who inspires all with her verbose soprano and words.
Her 2018 debut album, The Cross: My Gaze spawned smash hits like, 'Bor Ekom,' 'Excess Love,' 'Omekannaya' and 'With All My Heart' in their multilingual appreciation of the supreme being through praise and worship. Sometimes, she is mellow and other times, the spirit leads her to scream her lungs out in a melodious haze.
Till this day, just as this beautiful beret-loving Port Harcourt-bred artist with a captivating smile and a cool personality remains soft-spoken, charming and unassuming off the stage. At just 29, Chinwo is just getting started and that makes her potential limitless. Satisfied is perfectly timed and follows much of the template she set on The Cross: My Gaze.
Delivered in Igbo, Ibibio, Yoruba and English, Satisfied is a bed of quality in praise and worship through dense expressionism of deep-rooted faith. In it lies the truth that spirituality resonates organically. It will then not be a coincidence when a non-Christian is moved by the manner of Chinwo's appreciation of her maker and father.
When she strains her vocal cords to convey the depth of her faith of emotions, you feel it. When she then switches the alternative music to more sombre ballads or Afro-pop and folk sounds and calmer vocal exertions, you still appreciate her.
'Baby Song' is a piano-based sentimental ballad with eclectic horns. Opened to the seeming voice of a young person – presumably her child, Mercy Chinwo takes over in her more mature vocal. She is distinctively matured and her voice stands out. Both of them praise Jesus for being good. The cello and violin collisions are soothing. Amazing intro.